We had our house built in 2005 with the goal of its being our last, best home.
Consequently, it needed to be all on one level, include a (small) theater, and feel a little like a vacation home in some balmy clime (Oregon is not a balmy clime).
Here are pictures of our home circa March 2006.
---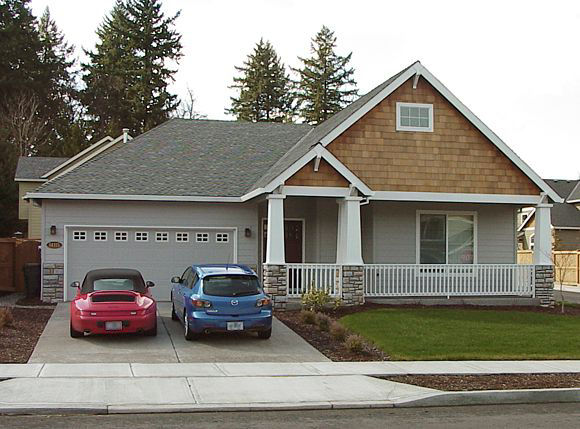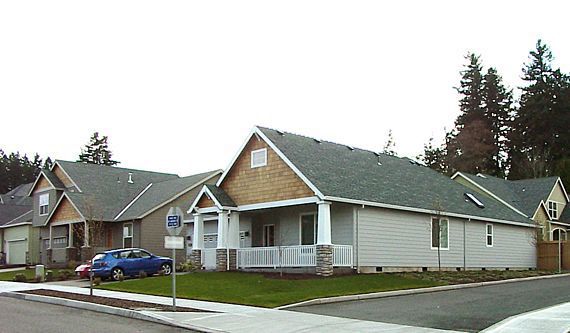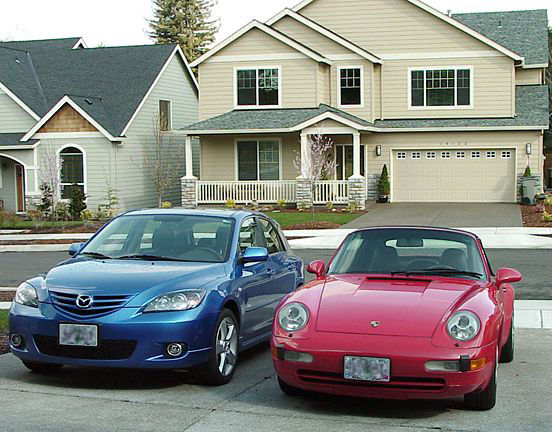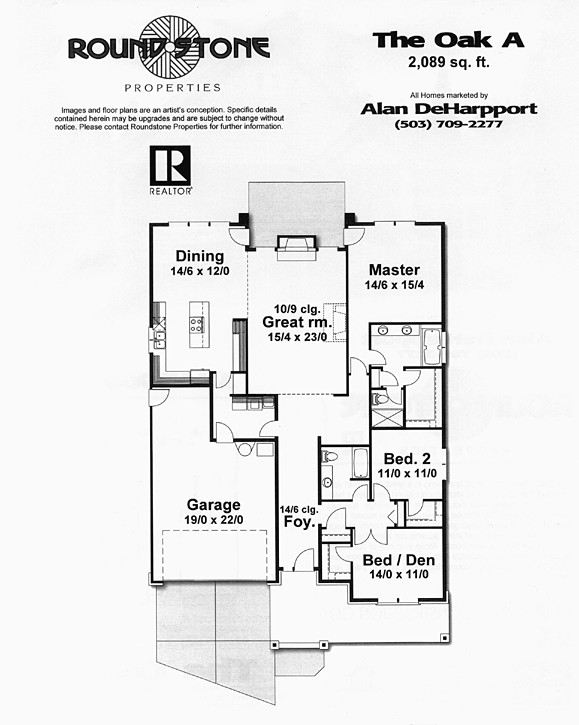 ---
Entry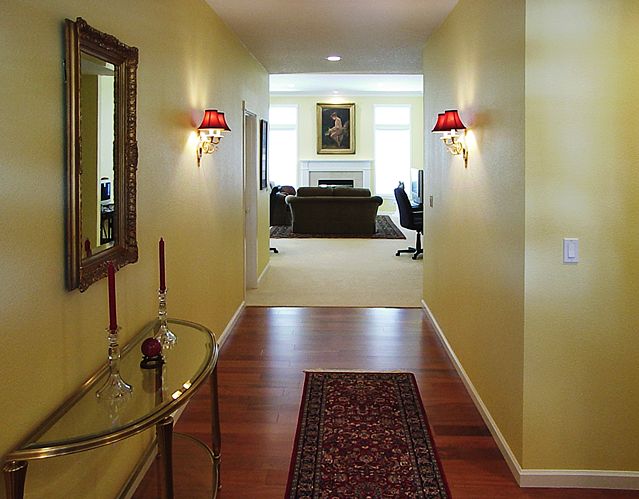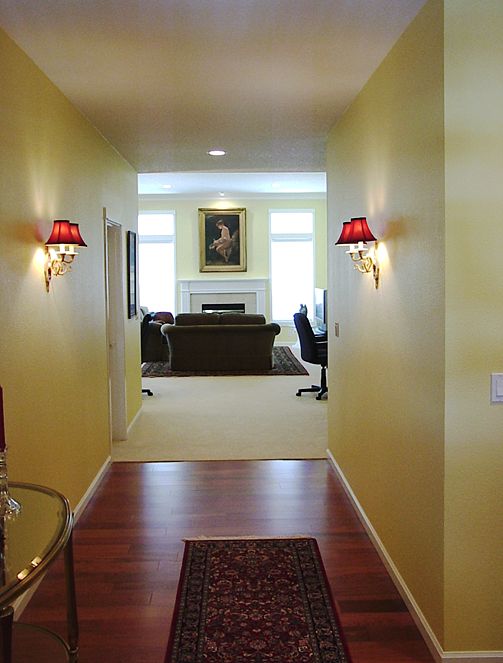 ---
Entry looking back from the theater door.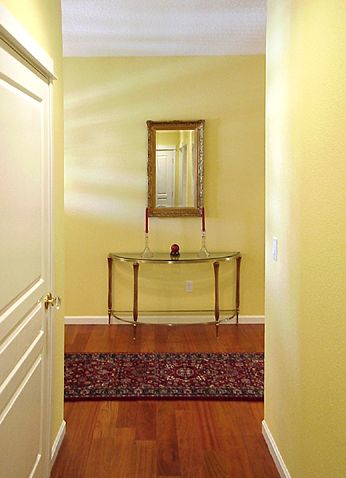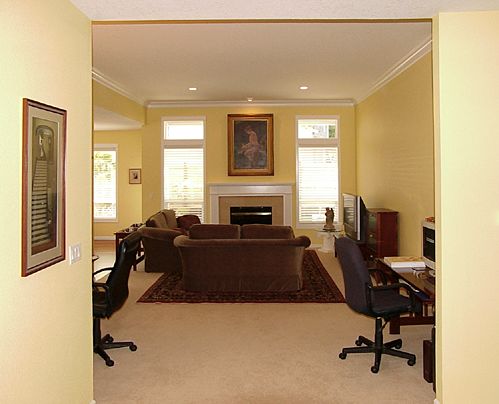 The next picture is looking back towards the front door.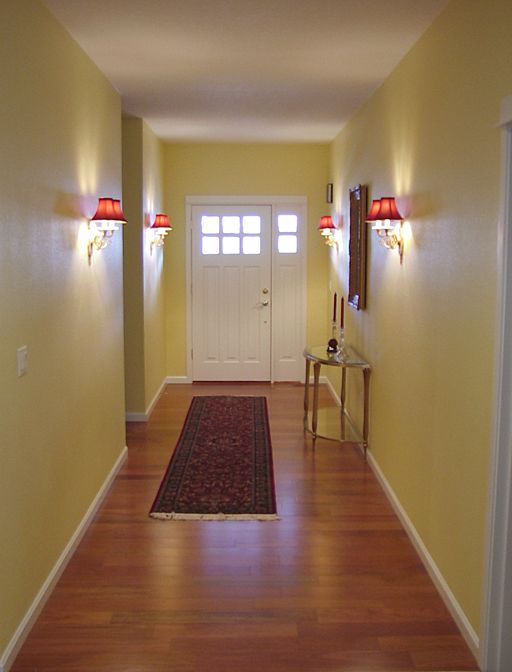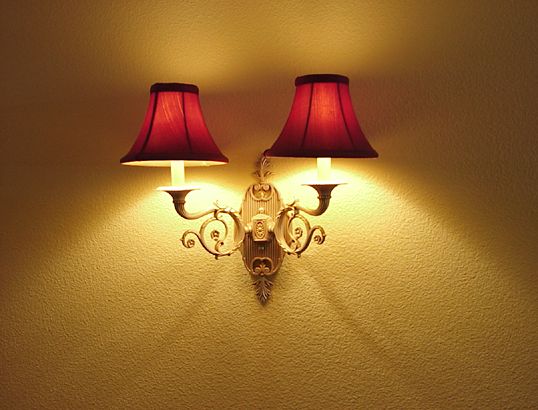 ---
Living Room.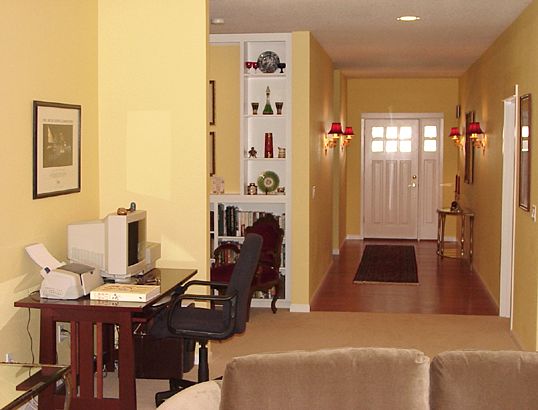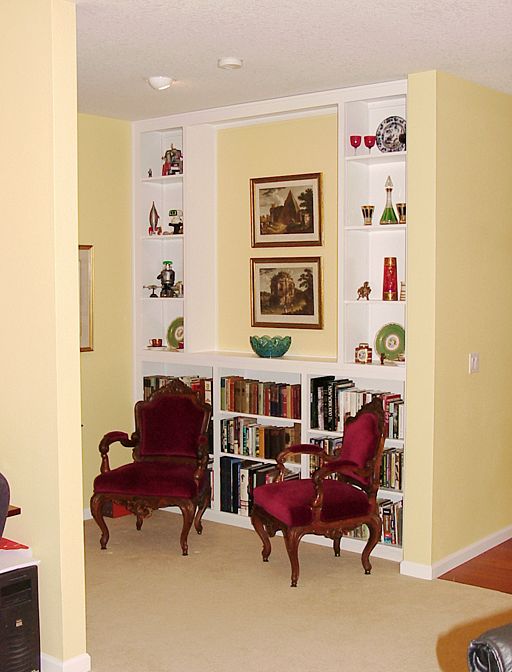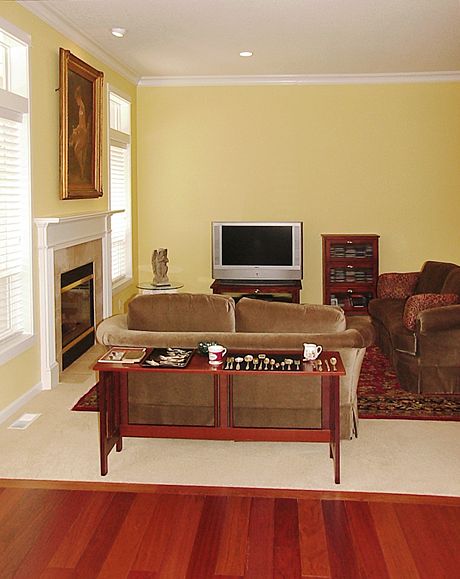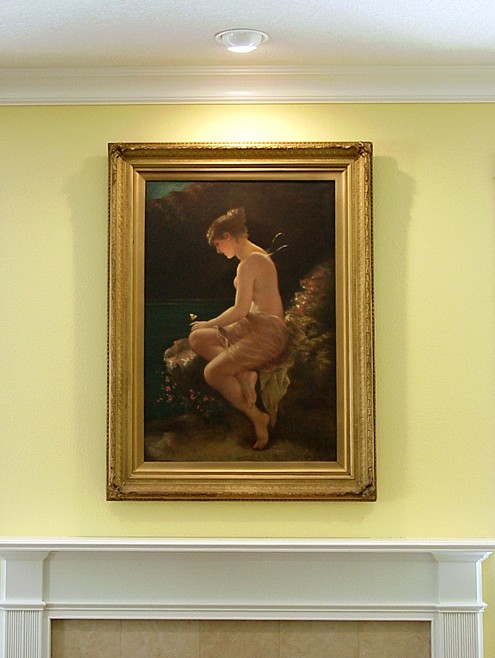 ---
Kitchen.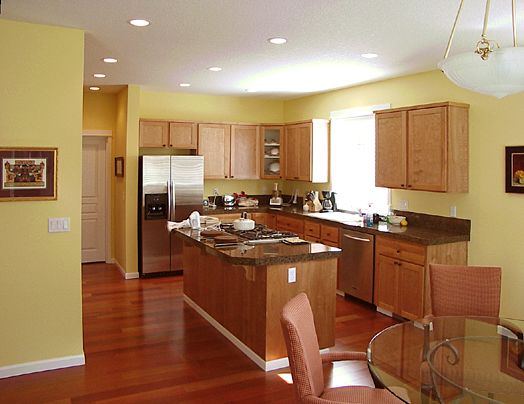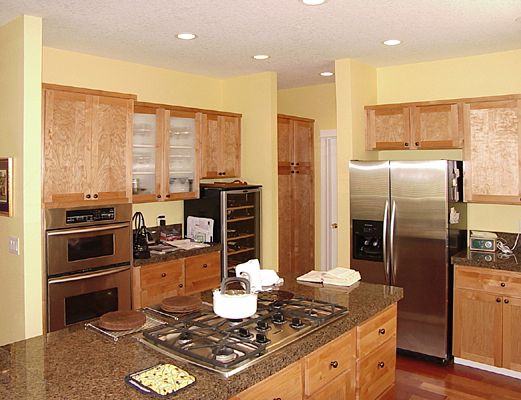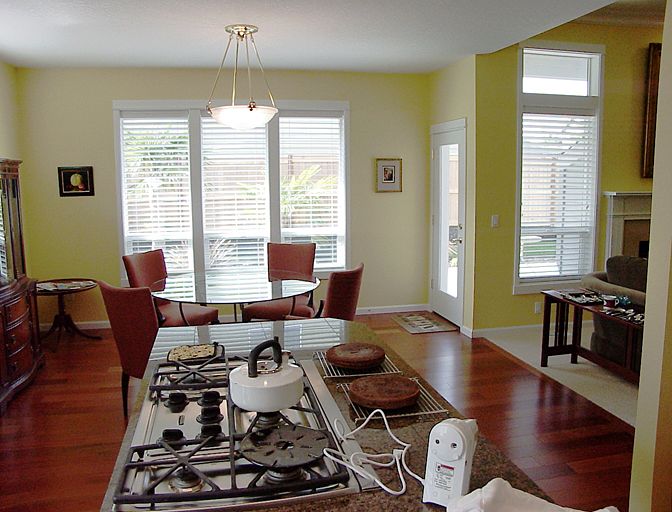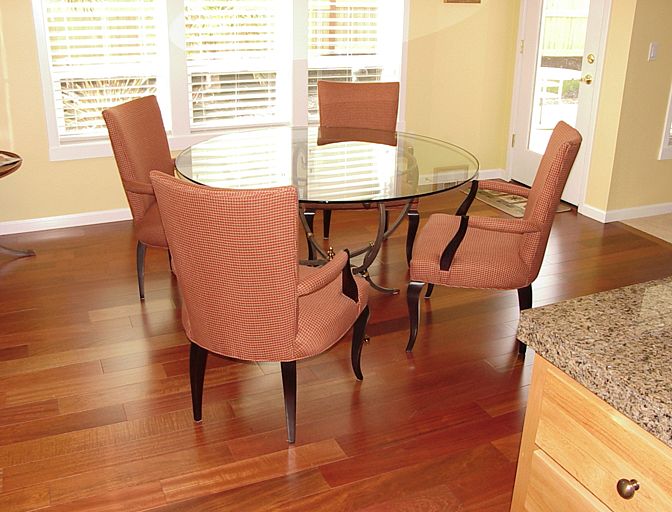 ---
Master Bath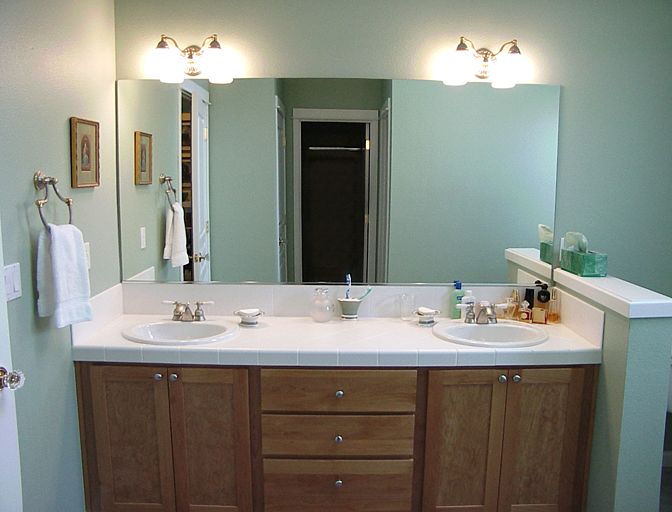 ---
One of two palm tree views from the Master Bedroom.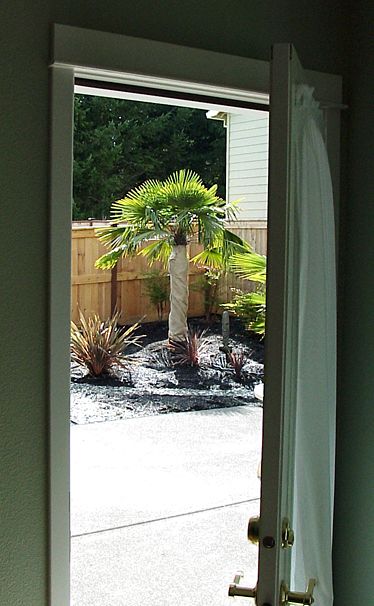 ---
Patio and Garden
In a few months we'll add pictures with the garden area a bit more "filled out."
Here the palm trees can be seen in their winter clothing: burlap over rope Christmas lights (to keep them warm):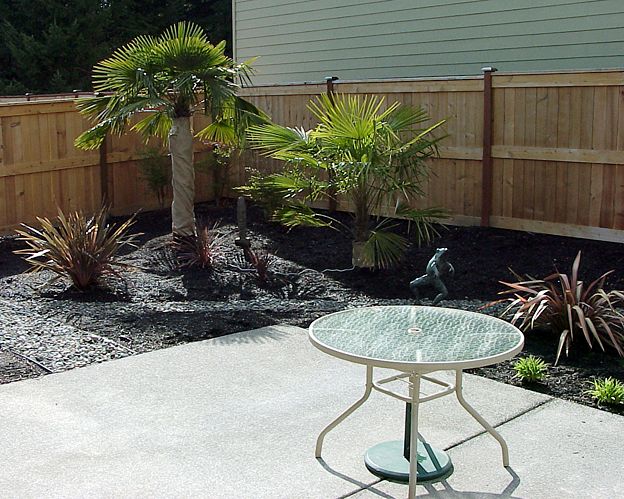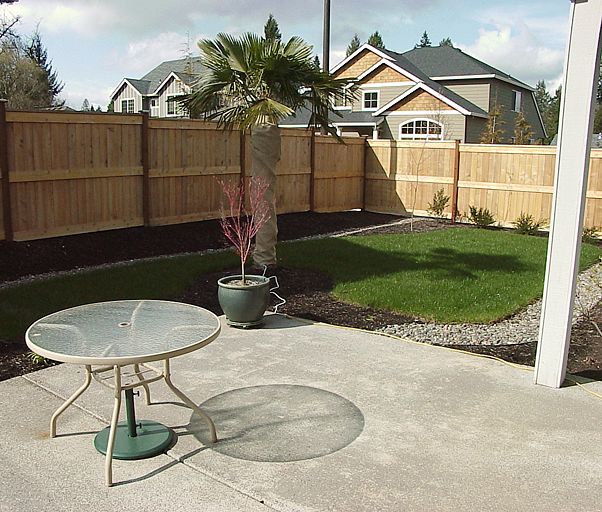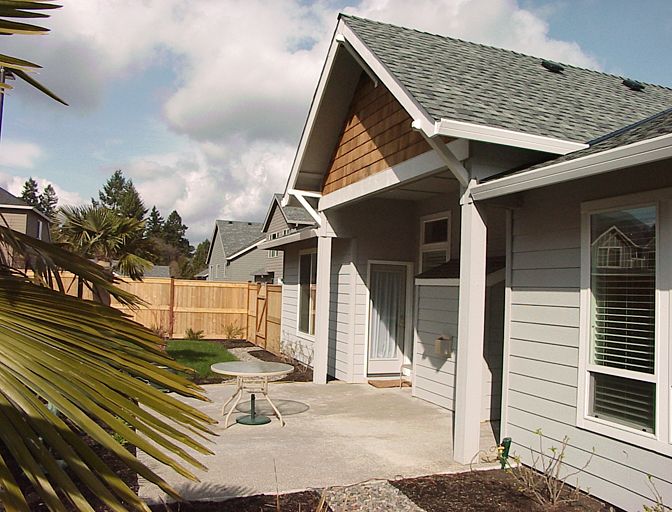 ---